Proudly Serving Chelsea and surrounding areas!

Magneti Marelli Aftermarket N.A. is responsible for the "Magneti Marelli Offered by Mopar" program, which allows Chrysler Group dealerships to service all vehicle makes and models, as well as offer product to the independent channel. The program's high quality and easy to install repair and service parts are produced and distributed throughout North America. The company has launched more than 25 product lines, including oil/air/fuel filters, brake pad kits, brake shoes, drums and rotors, and shocks and struts, with more products being introduced weekly. The objective of the program is to provide an all-makes program for Chrysler Group dealers with a standard of quality that is line with the DNA of Magneti Marelli, backed by world-class training, warranties, marketing and customer service.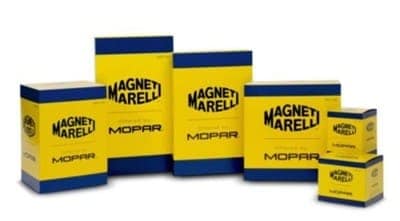 Part of the Fiat Group, innovation and quality are at the core of Magneti Marelli. The company invests heavily in research, development and engineering, and is also a global leader in the aftermarket, with a full line of repair facilities under the Checkstar Service Network in Europe and Latin America. And in 2011, Magneti Marelli proudly launched its premium parts program, in conjunction with Mopar, to the North American Aftermarket.